This video Microscope feature is small size, light weight and easy installation, it¡¯s widely used for semiconductor examination and reach.
Features:
1.Super long working distance optics system.
2.Cold light fiber illuminator, it¡¯s providing illumination without heat radiation to specimen.
3.The microscope can be used to the rang from visible light to near infrared ray.
Specifications:
1.The bracket for CCD Video camera (Optional)
2.The reflected kohler illumination system
3.Plan Apo long working distance objectives 2x, (5x,10x,20x,50x Optional)
4.Cold light illumination 12V150W T-H lamp.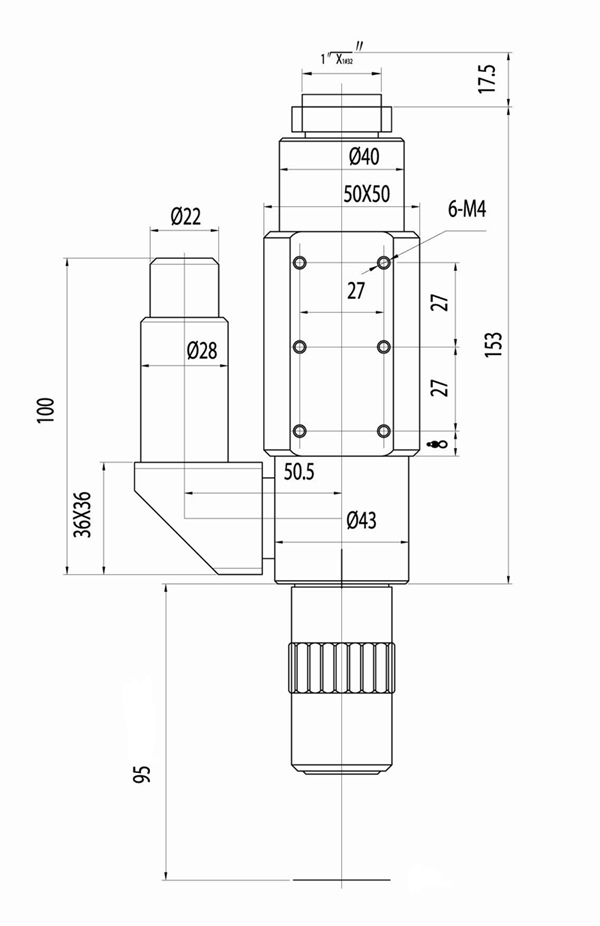 Specification of objectives:(Some objectives are optional)

M Plan APO HL Objectives for Metallurgical microscope

Name (objectives)

Magnification

Numerical aperture(N.A)

Working distance (mm)

Conjugate distance(mm)

Parfocalization

distance(mm)

Infinity M Plan APO HL Objective (Visible)

2X

0.055

34.60

5X

0.14

44.50

¡Þ

f T=200

95

10X

0.28

34.00

20X

0.29

31.00

50X

0.42

20.50

100X

0.55

12.50

Infinity M Plan APO HL Objective (NIR)

10X

0.28

34.00

¡Þ

f T=200

95

20X

50X

Infinity M Plan APO HL Objective (NUV)

20X

0.40

17.15

¡Þ

f T=200

95

50X

0.43

14.81

50X

0.70

3.50